Have I mentioned that I love dresses? I mean really, really love them, maybe to an unhealthy extreme. If dresses and I could run away together and get married in a 200-year old chapel in a field and move into a bungalow cottage with window boxes filled with pansies and have sweet little ruffly dress babies, I would have done it by now.
But it's a bit of a complicated love, because I find dresses difficult to shop for. I'm tall-ish, so they're always too short on me, and I would prefer if everyone didn't see my hiney with every passing breeze (
note: although I'm getting a red squiggle misspelling alert under the word "hiney", google tells me I spelled it right; so confused!)
, and I think everyone else would prefer that as well. And I need sleeves, which apparently dress designers take issue with. And why are all the cute ones so dang expensive?!
So I've decided: this will be The Summer of the Handmade Dress. And I'm capitalizing it, because it's going to be A Thing (for me, at least). I've done poorly with sewing clothing in the past, but the fact that I pick it up every few months only to get frustrated and tear it all to pieces again makes me think I really should
just learn how to do it already
so I can stop whining about not having any dresses to wear.
So! Read more to see what's on the docket for this spring and summer . . .
I love the
McIntosh Dress
from Spool No. 72, and it seems like dress-making really couldn't get much simpler than this . . . fitted tee, a-line skirt, thick sash, BLAM. Done. And I already have the little striped tee, so I just need to get my hands on some pink cotton and it's a go. I'm planning to add pockets, and my version will have, you guessed it,
sleeves
.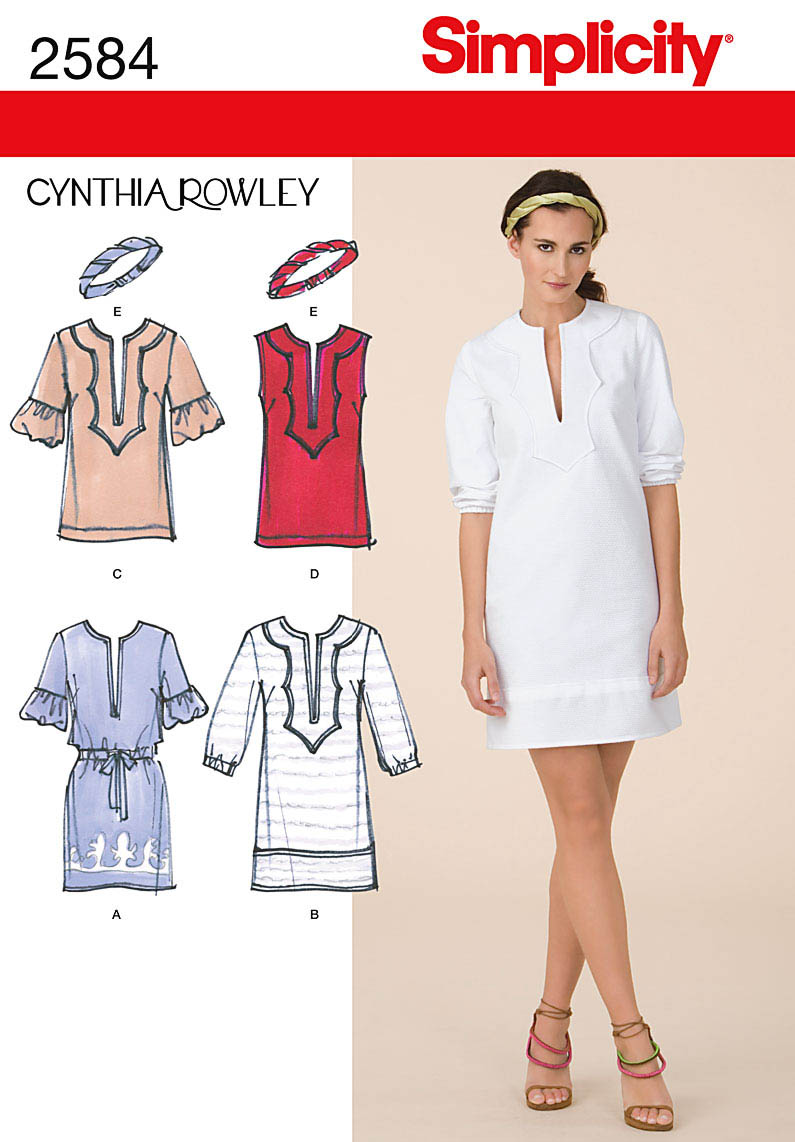 I picked up this
Simplicity pattern
last time Joann's had their $1 pattern sale (I love that!), and I think this dress looks so light and breezy for summer. I think I want to make it short-sleeved, and lengthen it a bit (am I really that prudish? I promise I don't walk around in ankle-length denim skirts and gigantic shapeless button downs), but I'm already picturing myself wearing this while I walk barefoot on a beach (which are plentiful in Iowa, in case you were wondering).
Speaking of light and breezy, I am loving this
Lace Shirtdress
from Delia's, which I think would be pretty simple to duplicate as well, especially since I just got my hands on some adorable white eyelet trim . . . for free! Score!
Another cute $1
Simplicity pick
. . . I love how effortless this dress looks (and I mean how it
looks
, not how it looks
to sew
, although it would be great if that were effortless, too . . . time will tell). I'd prefer if it had sleeves, but maybe I can add some? I don't know, we'll see how it goes.
So there you have it, my starting lineup for The Summer of the Handmade Dress. Of course, the in-my-head version of this list is about 5 times longer, but I didn't want to scare you all away, or dig myself an even bigger pit to have to crawl and hide in if my dress-making efforts flop because I'll be chronicling my dress-making progress right here for everyone to enjoy/laugh at, and I'd love for you to join me :-)
Who's with me?
Anyone else planning on doing any spring and summer sewing?