Okay, guys, I'm sorry . . . I don't think I should have
messed with the schedule
for our crochet along. I was worried that those who are finishing quickly (or even are already done) would get bored, so I bumped up the finish date . . . but then I got to thinking, wouldn't it be worse for those who are crazy busy or have questions or aren't getting the hang of it yet to not be able to finish in time to share their projects and be in the running for a prize?
So let's just go back to the original schedule, okay? Here's the real, I-promise-I-won't-mess-with-you-anymore calendar for the rest of the crochet along. Seriously. This is it. No more changes. Scout's honor.

Mon 9/26 Finishing off, weaving in ends, sewing ends together
Fri 9/30 Working in circles (not applicable to our project, but essential if you want to make my favorite . . . hats!) and finish up that cowl for Wednesday!
Wed 10/5 Link up your cowl, and start voting for favorites!
Mon 10/10 Winners announced!
Sound good? Feel better? Excellent.
And, while I've got you, I thought I'd show you a few options for minor changes you can make to the
Time Out Cowl pattern
if you want to change the look!
If you think it's too long . . .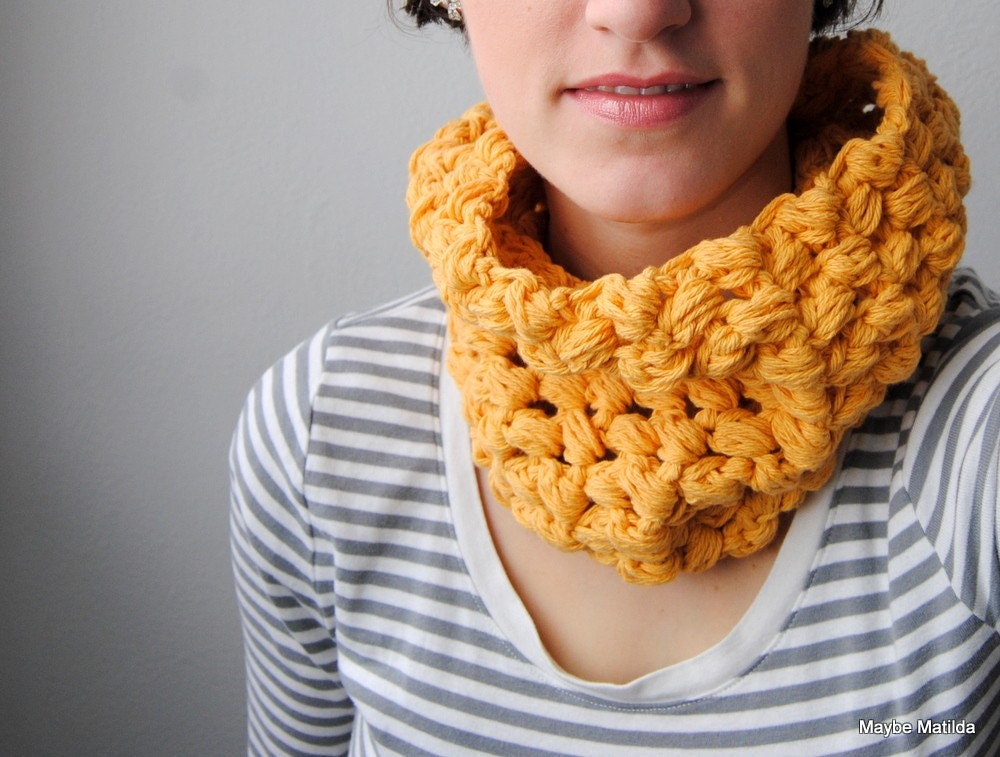 Stop early! Check the size by draping it around your neck and just finish it off when it reaches the length you want. This way, you'll get a snug, close-fitting cowl instead of a big, long, drapey cowl.
If you think it's too thick . . .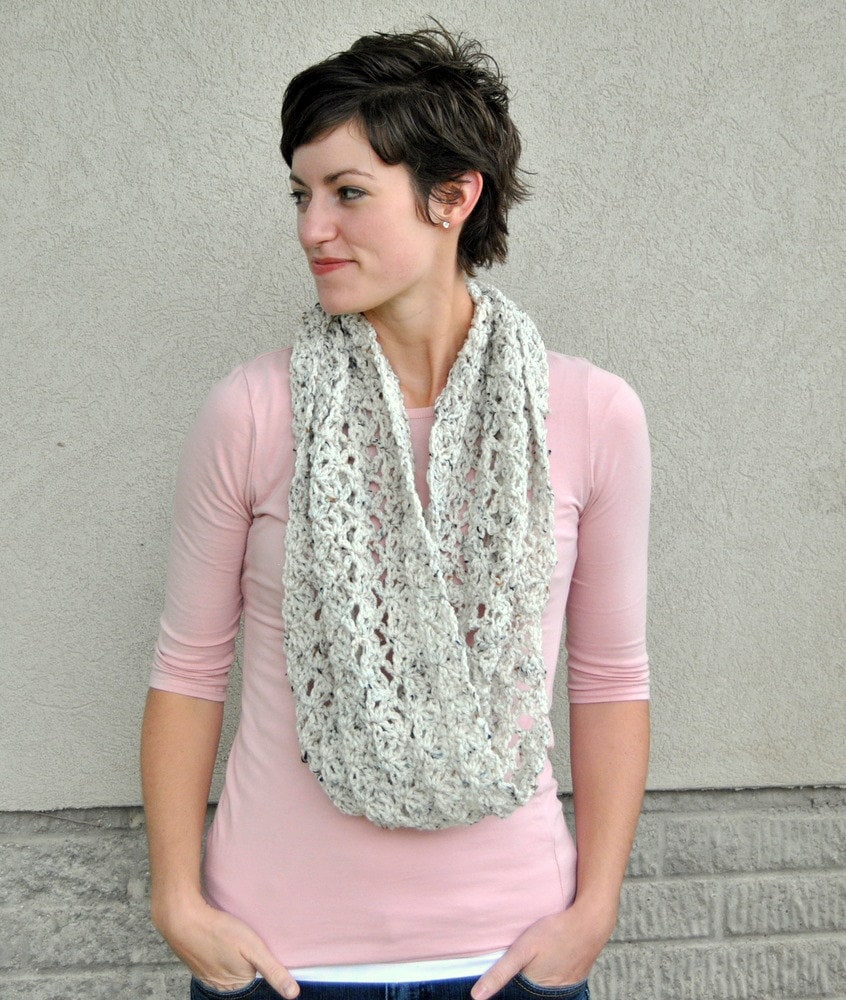 Use worsted weight yarn and a smaller hook instead of bulky yarn! You'll end up with a drapier, thinner scarf that won't be nearly as thick and chunky as the original.
If you want a more versatile piece . . .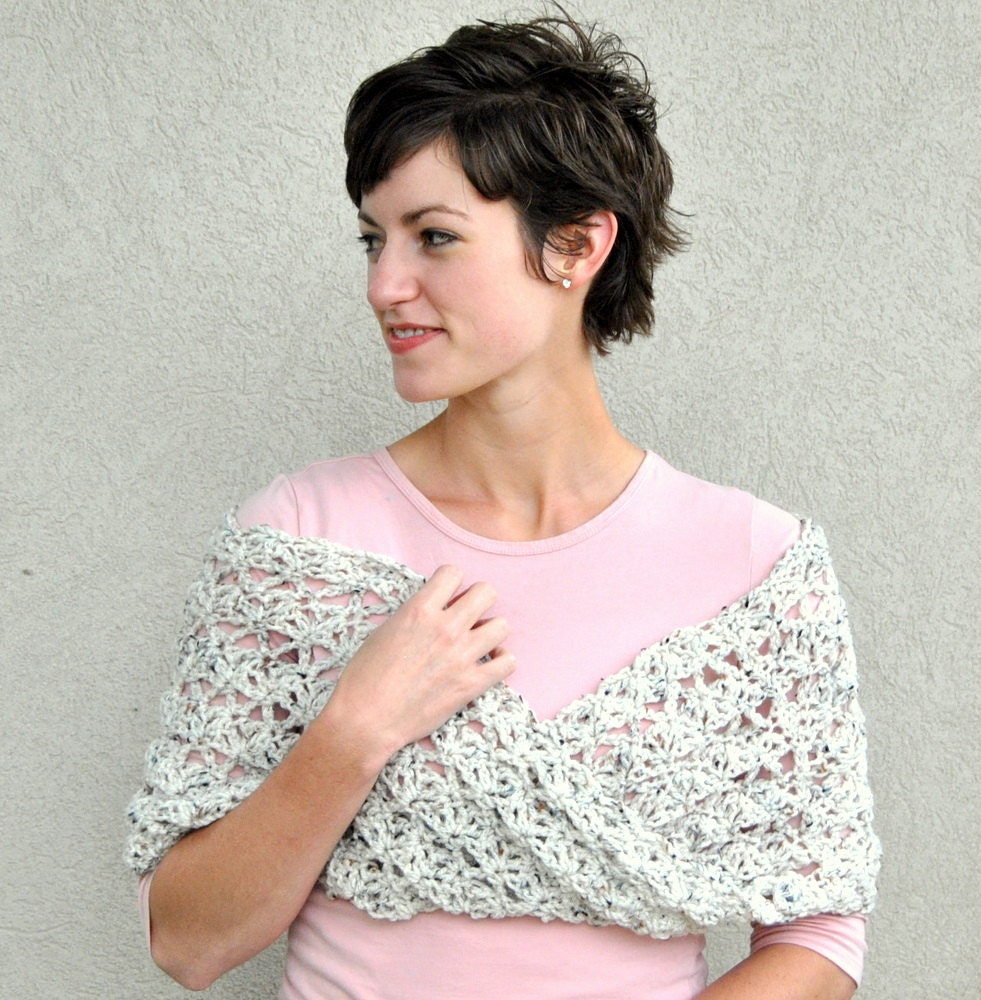 Add a twist! When you reach the end of your cowl, just flip one end over and sew the short ends together, creating a twist in your cowl. Now you can wear it as a cowl, or as a little shoulder wrap shawl with a cute crossover in the middle!
Feel free to make changes from the pattern as it's written . . . that's part of the fun of making something yourself--you can change it to fit your style! Have fun crocheting and don't stress . . . you've got plenty of time to finish up your cowl. And
check out our flickr group
for some cowl inspiration--I love seeing your work!