I hope you had a fantastic Thanksgiving with lots of turkey and too much pie! My sister-in-law made the most incredible apple pie yesterday with an unreal salted caramel topping, and I want to run away with it. I think I even dreamed about it last night. #truelove
Today, I'm sharing some of my favorite projects from the Dare to DIY: Dare to Be Thankful link party that Katja (Shift Ctrl Art) hosted this week. There were so many fun projects, and I loved seeing how each of you celebrates Thanksgiving and remind yourself to be thankful in everyday life. My cohosts Décor and the Dog, Newly Woodwards, and Shift Ctrl Art will be spotlighting their favorites as well, so make sure to swing by and see what they loved.
These Pumpkin Nutella Acorns from Finding Silver Linings are darling, and deceptively easy to make. How cute would they be for a fall party, or Thanksgiving appetizer?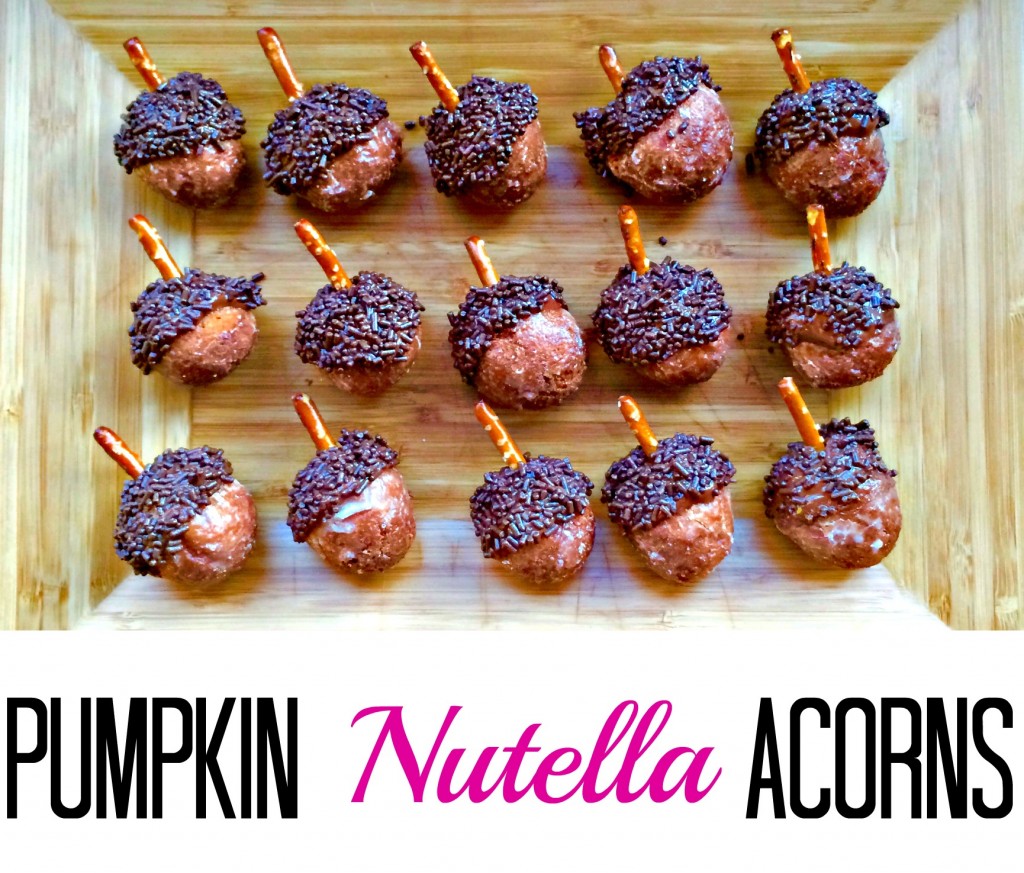 I love the simple, rustic glam style of this Give Thanks art from This Little House of Mine. So classic and lovely, and I think it would look perfect any time of year.
You really ought to go over and check out the entire room and table that Cassie put together for her Thanksgiving feast—but my favorite little DIY element of the table is the Dream Catcher Place Cards (see them at Primitive and Proper). Such a fun, unique project for Thanksgiving, and a nice nod to the Native Americans of the first Thanksgiving.
Thanks to everyone who joined in! And I hope you'll join us on Monday for our next challenge: Dare to Entertain. The link up will be Monday, December 1st at Décor and the Dog. Don't miss out!
A little peek at my Dare to Entertain project:
I didn't realize until just now that my two previous Dare to Entertain projects were both table runners. Apparently I'm really branching out this year and breaking my table runner streak. In 2013 I made this simple polka dot Kraft paper table runner (and I'm a little surprised, looking back, that I participated at all, considering I had a 4-week old newborn at the time):
And the year before that, I made a 'grateful' table runner that Thanksgiving guests could record their 'thankfuls' on (I should have taken a picture—it was on my mom's Thanksgiving table yesterday!):
Will you Dare to Entertain with us on Monday?