The Queen Bee Market has come and gone, I'm slowly catching up on the housework that I willfully neglected for the past few weeks while I sat crocheting instead, I'm admiring my own purchases . . . but I've got some leftover stock on my hands that didn't sell at the Market! (I can almost hear what you're thinking: those nutjobs at Snap Conference didn't wipe my booth clean?! I know, I know. I'm thinking the same thing.)
But their loss is your gain . . . all my items that didn't sell at the Market have been marked down and placed in my Etsy shop for you to snatch up! Yay! They've already been discounted (up to 30% off regular prices!) so you don't have to worry about applying a coupon code to get the savings . . . the markdown has already been taken off the listing price. Hurry and check it out—I just added the sale items and they're already flying off the proverbial shelves. All of the sale items are listed in the "Baby Ready to Ship" and "Women Ready to Ship" shop sections (the sections are located on the upper left hand side of the shop), so you can find your clearance goodies there! Here are some of the treasures you'll find:
These large flower headbands were one of my personal favorite items from the show— a great way to add some color and fun to a simple spring/summer outfit! Marked down from $14 to $11. (Plus, they're fully adjustable . . . they tie in the back, so they'll fit anyone and any head size, from baby through adult.)
I made a mountain of these button beanies with interchangeable flowers in sizes all the way from teensy newborn to child and have a pretty good variety of sizes and colors remaining. Each hat comes with 3 flowers (pick your own colors!) so you can easily change up the look. I love 'em! Marked down from $26 to $20.
(And because you have to see how cute they look on a little bebe:)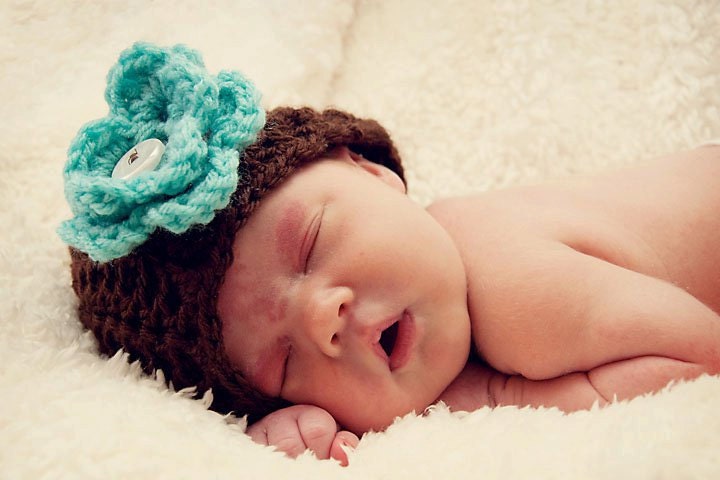 (Awwwwwww!)
Another personal fave . . . I really love wearing these slouchy hats, and would secretly not be very disappointed if I ended up having to keep a lot of them for myself. I might be biased because I made them myself (not unlike the mother who swoons over even the most hideous of her child's photos), but I am of the opinion that they look great on everybody and go with just about every outfit. Win win win win win. Marked down from $28 to $20! I can hardly believe I'm selling them that cheap. I'll try not to change my mind about it.
I've also got a handful of these little elf hats (from newborn through toddler sizes):
And just a few bear hats: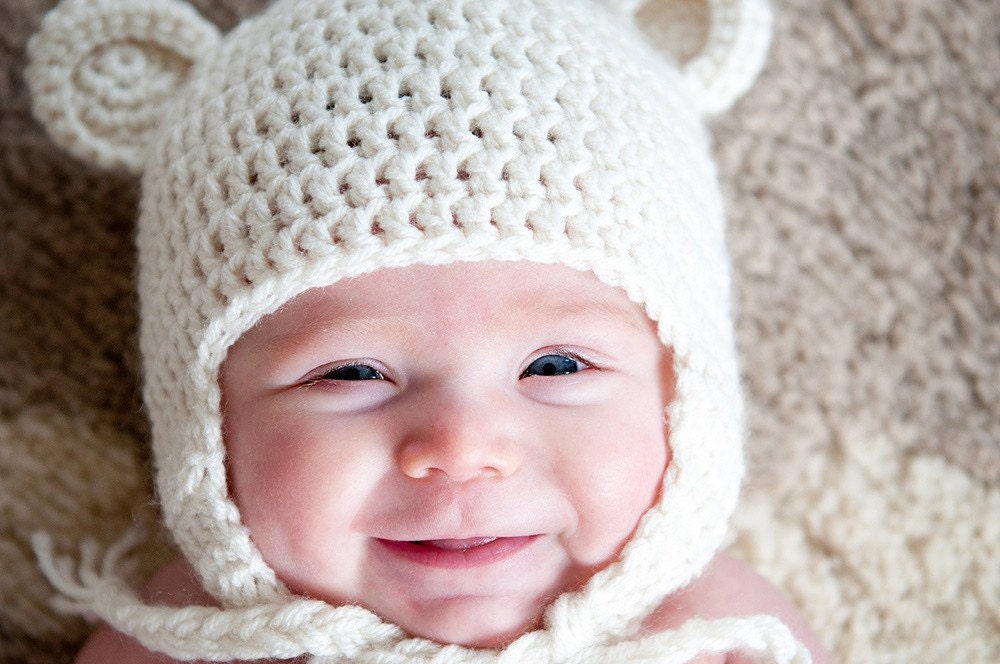 I love these little headbands—a total steal at $8 each—in sizes from newborn through toddler and a whole rainbow of colors:
And of course, these headwraps are always a popular item—I love that they're cool enough to wear in warm weather, but they'll definitely still be useful in the fall and winter. Marked down to just $14:
Whew! I think there are a few stragglers I'm leaving out, but hopefully that's enough motivation for you to head on over and shop your lil' heart out. When they're gone, they're gone, and jumping back up to my normal prices, so if you've got your heart set on something, it would be wise not to wait too long.
(All of these items are available as custom orders as well—you pick the size and colors—but the discounted items are all ready-made and ready to ship out!)